4 good reasons to discover Piedmont in "winter mode"
Relaxation, open spaces for your outdoor activities in the snow, excellent wines and products that have made Piedmont internationally renowned, cities packed with artistic and architectural treasures. The art of good living along with all its experiences awaits you in our region
1

Spectacular surroundings and more than 1350 km of slopes
Piedmont offers you plenty of opportunities to immerse yourself in spectacular natural environments. Alongside the more than 50 skiing areas is an extensive network of routes and trails for sledding and snowboarding, ski mountaineering and ice climbing, snowshoeing or cross-country skiing. Numerous experiences surrounded by a habitat where alpine villages, peaks and wildlife are perfect subjects for photography enthusiasts.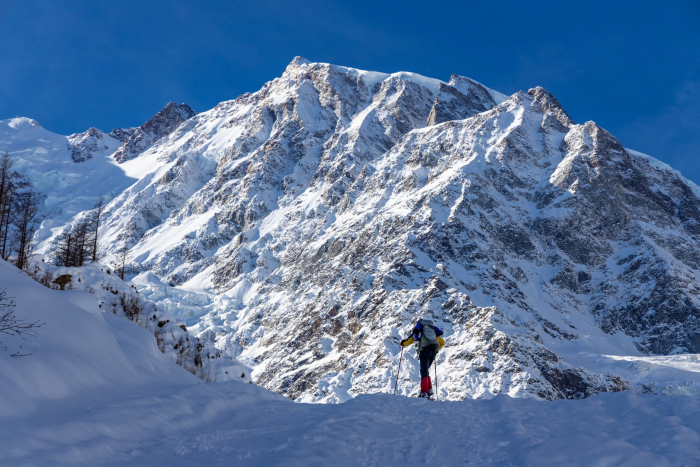 2 Welcoming tasty food
Even in the white silence of nature and discovery amidst valleys and villages, the food and wine of Piedmont is second to none. Great alpine cheeses accompany the star of the mountain, polenta: from Toma di Oropa and Lanzo to Maccagno; from Blu del Moncenisio to Bettelmatt from the Walser valleys of Ossola to Castelmagno; from Robiola of the hills to Gorgonzola of the plains. And then there are traditional dishes such as first courses based on mountain potatoes: cajettes from the upper Val di Susa, ravioles from the Cuneo Occitan valleys, soupa barbëtta from the Waldensian valleys, paniccia from Macugnaga, mortadella from Ossola, and game. Local products are used in desserts and biscuits: Focaccia di Susa, canestrelli, gofri and miacce, chestnut cakes and paste di meliga corn biscuits. The perfect pairings are the "heroic" mountain wines, originating from extreme vineyards and now rediscovered: Avanà, Becuet, Baratuciat, Ramiè, Doux d'Henry, and the mysterious ice wine.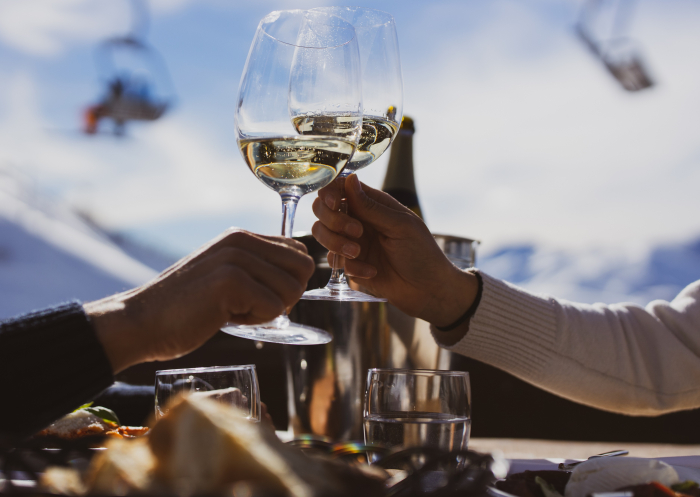 3 Past masterpieces and the artistic avant-garde
In Piedmont you can marvel at the UNESCO-listed Baroque architectural masterpieces, the villages and lively cities of art at any time of the year. Discover villas, castles and gardens and the widespread wealth of contemporary art. Winter here is packed with exhibitions and museums, Christmas events and, not to be missed, the famous Luci d'Artista in Turin until 8 January 2023.
4 Regenerating slowness
Winter is the ideal time for reconnecting with yourself. In Piedmont, you can walk in the footsteps of spirituality and history on the paths of the Sacri Monti (Sacred Mountains) or the Via Francigena trails, the Shroud and Romanesque routes or the Jewish art itineraries; the Alta Via dei Walser or the path of the Glorious Repatriation of the Waldensians.

Encounter the traditions
Did you know that Piedmont is home to important cultural and linguistic minorities? The Occitans in the 12 valleys between Alta Val Susa and Monregalese, the Francoprovençals in Alto Canavese, Valli di Lanzo and Bassa Valle di Susa, the French-speakers in 19 municipalities in the Province of Turin, and the German-speaking Walsers in Valsesia and Verbano Cusio Ossola. Autumn is the right time to discover the mountain architecture and ethnographic museums of these places at a leisurely pace.