News
Body
From the shy beauty of primroses and violets growing along woodland paths to the wild narcissus blooms scattered across mountain meadows in the valleys of Turin and Cuneo, to the lush gardens around lakes and castles and botanical havens, and the pink and white clouds of fruit trees. In spring, Piedmont offers a display of colours and scents: an invitation to explore the entire region.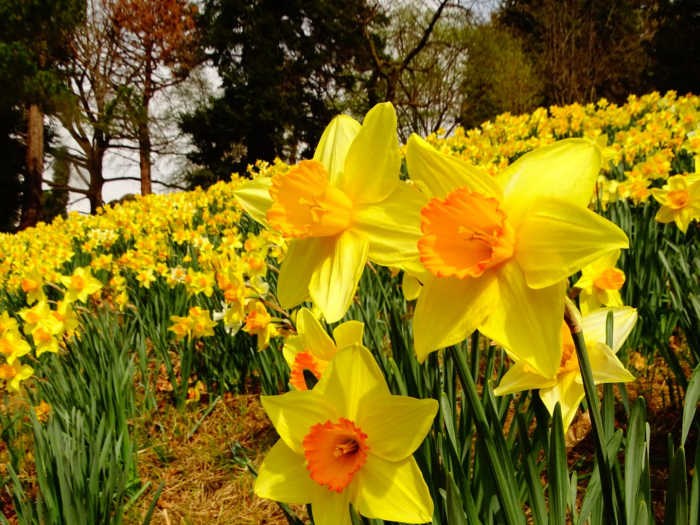 One cannot but start from the Lake District, with Lake Maggiore and the Borromean Islands, a must-see attraction for rare flowers and trees lovers. From April to May, Isola Madre is the setting for a collection of rhododendrons, azaleas and magnolias, as well as 18 species of wisteria, originally from America, China and Japan, all of which create spectacular effects against the backdrop of the lake. Visitors should also not miss the enchanting gardens of Palazzo Borromeo on Isola Bella, where a variety of blooms are at their most magnificent at this time of year and continue to flower in succession until November. Another very well-known garden is Villa Taranto, which in March has already welcomed edgeworthia, prunus, magnolias, forsythias, daffodils and tulips; later in the year, one can admire extensive displays of hundreds of rhododendrons and azaleas, while during the summer months, the Victoria Cruziana water lily, the queen of aquatic species, will be in full bloom, together with dahlias and green mazes. Forthcoming events include the "Festa delle Bulbose" (Bulb Festival) from 3 to 17 April and "Colori senza confini" (Colours Without Borders) from mid-April to mid-May. Guided visits are available for camellia lovers at Villa Anelli in Oggebbio to enjoy the extensive English Romantic-style garden created in 1872. The garden is one of two in Italy that has been certified by the International Camellia Society as a Camellia Garden of Excellence and features over 500 plants comprising more than 318 japonica cultivars. At Villa Pallavicino, on Stresa's lakefront, tulips and violets, jasmine and wisteria are currently all flowering, while from May onwards, the rose gardens will be in full bloom.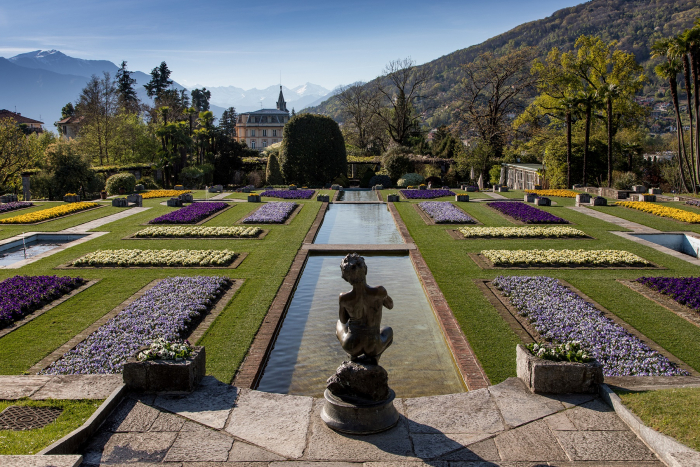 During the months leading up to May and June, when visitors can marvel at the extraordinary sight of a paradise of petals and red, pink, white and purple colours in the Parco Burcina "Felice Piacenza" and the Conca dei Rododendri (Rhododendron Bowl) at the Oasi Zegna in the Biella area, you can enjoy "Primavera in tavola" (Spring on your table), with a photography and food-tasting contest that runs until 30 April in 14 nearby restaurants. Furthermore, from the weekend of 21-22 May 2022 until 5 June, walks led by OverAlp guides can be booked at the Oasi Zegna.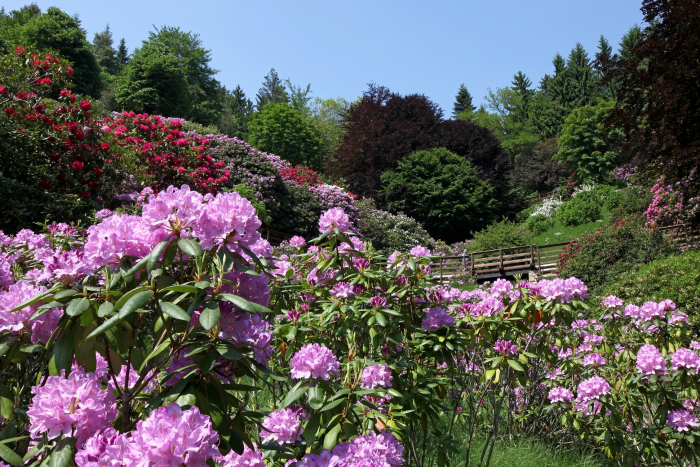 In Turin, the Valentino Park with its Botanical Garden and Palazzo Madama with its Medieval Botanical Garden offer the opportunity to enjoy a city break amidst unexpected plants and flowers. A short distance away, the magnificent Reggia di Venaria, a UNESCO World Heritage Site, can claim one of the most beautiful parks in Italy, especially at this time of year with its cherry and pear trees blossoming in the Potager Royal. In the grounds of the Masino Castle, a FAI heritage site, in the Canavese area, one can admire a stunning spot known as the Giardino delle Nuvole (Cloud Garden), with its seven thousand white Spireaea Van Houttey plants in full bloom. The Giardino was created with the support of the Zegna Foundation and designed by architect Paolo Pejrone. Also, be sure not to miss "Messer Tulipano" from 2 April to 1 May in the Pralormo Castle grounds (To). This floral event is included in the World Tulip Society's world circuit of tulip gardens. It features more than 100,000 flowers, including tulips and daffodils, as well as a programme of accompanying and educational activities. Tulips are also on show in Pianezza (To) at the "Tuliparty", where 135 varieties and 135,000 tulips can be admired and purchased, with or without bulbs, at very affordable prices. Camelias are the stars of the vast park at Castello di Miradolo in S.Secondo di Pinerolo, with over 160 of the oldest and rarest varieties in Italy. Spectacular sights of cherry trees in bloom can be admired in Pecetto (To), while rows of peach trees brighten the landscape with pink blossoms in the Saluzzese (Cn), Borgo d'Ale (Vc) and Volpedo (Al) areas. Finally, a lone, stunning, and exceptionally white Japanese cherry tree blooms every year in Novara. The tree was presented to chemist Giacomo Fauser by a group of Japanese industrialists in the 1940s.