News
Body
Carnival treats in Piedmont are as brightly coloured and plentiful as confetti.
First, we have the great classic: the timeless giandujotto. This famous inverted boat-shaped wedge of smooth gianduja paste was created in Turin during the 1865 Carnival. Its name comes from Gianduja, the flamboyant character (maschera) and symbol of the city, who started the ritual of tossing these delicacies to the crowd during the parade that opened that year's Carnival celebrations.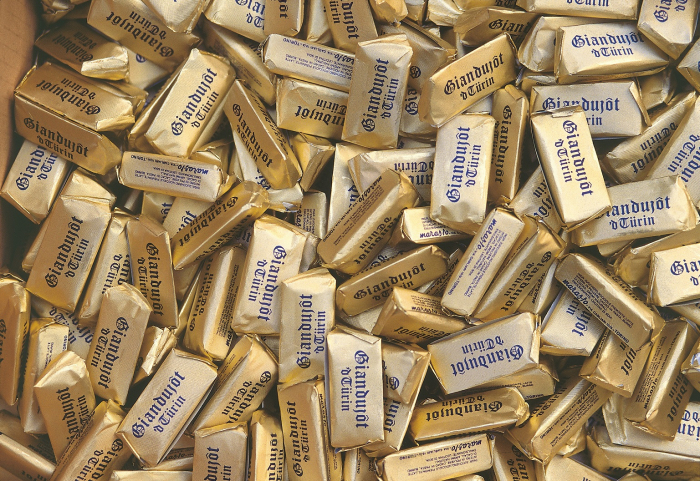 Then, in every corner of Piedmont, one finds countless interpretations of delicious Carnival fritters, most notably the ones known as friciò or friciulin, small, round fritters made with sultanas, flavoured with lemon zest and served with a sprinkling of icing sugar. Traditionally, the best way to prepare them is to use carpendù apples (rennet apples), which add a distinctive acidic note to the batter.
In Vercelli, the rice capital of Italy, the typical Carnival delicacy is the Bicciolano, a spiced biscuit (flavoured with a mix of cinnamon, white pepper, cloves, ginger, nutmeg and coriander) that takes its name from the main character (maschera) of the city's Carnival, and can be enjoyed together with the cake named after his lifelong partner, Bela Majin. The fragrant delight of these biscuits, which were first made by a local bakery during the Renaissance, resulted in the House of Savoy declaring them, in 1903, to be the "unique and inalienable heritage of the cultural-gastronomic tradition of Piedmont".
Nearby, in the Biella area, one finds the mantovane di Cossato, semi-circular shaped, puff pastry fagottini (bundles) that take their name from curtain drapes known as Mantovane. Unlike many other such specialities, they are oven-baked and not fried.
Tapits are typical of the Oleggio Carnival in the Novara area. Their name comes from their shape, similar to small caps or buttons. The legend has it that Pirìn, the Carnival character (maschera) of Oleggio, made his wife Majìn knead arsenic-laced tapits to poison the Duke of Milan, Bernabò Visconti, as retribution for having tortured the people of Oleggio.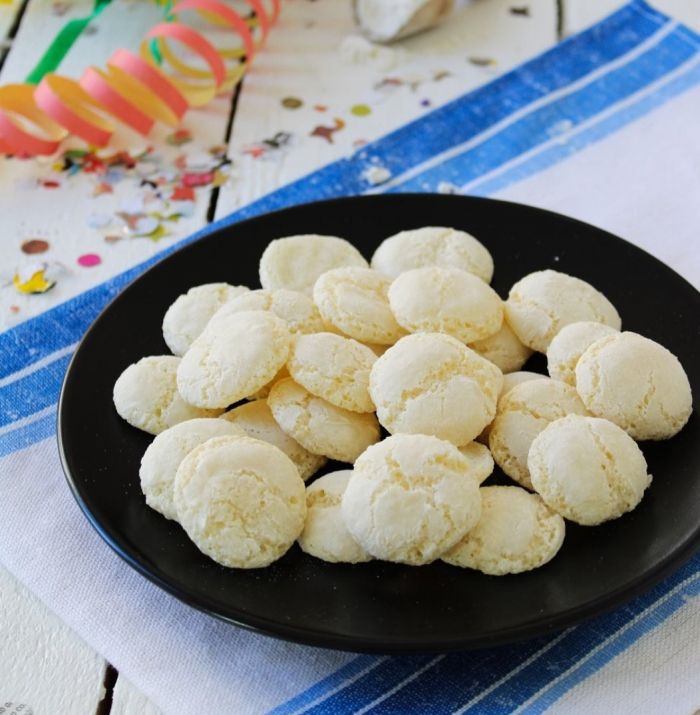 Tirà is instead the unusual name of a sweet doughnut filled with sultana and candied fruit, which sometimes incorporates chunks of apple and is sprinkled with sugar. It is typically found in Rocchetta Tanaro, in the province of Asti. The tirà were originally created after the unification of Italy to honour local sons who had been drafted into the army. It is still a typical Carnival pastry that can be eaten freshly sliced as well as sliced and toasted.
In Mondovì, near Cuneo, and throughout the Monregalese area, the most famous Carnival delicacies are risòle, similar to sweet ravioli. They are filled with delicious jam, then quickly fried and sprinkled with sugar.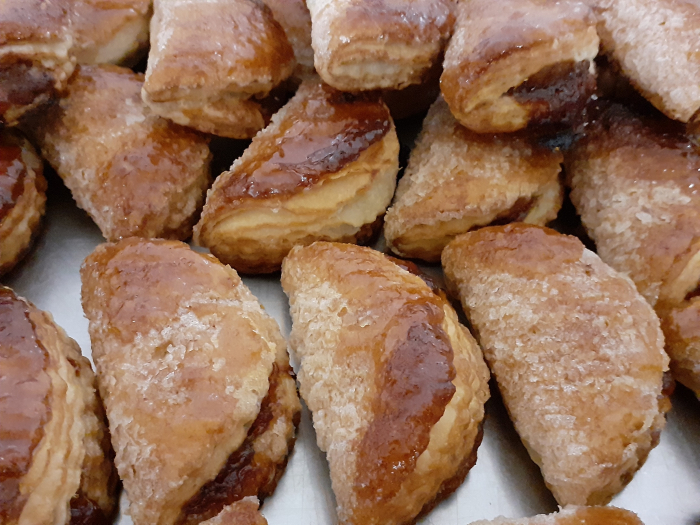 Lastly, throughout the Carnival period, no bakery in Piedmont fails to offer their salame al cioccolato, a soft-textured delight also known as Salame del Papa or Turkish salami. This attractive biscuit-based roll originated in the province of Alessandria; it is easy to prepare at home and requires no baking. Its distinctive flavour, with hints of amaretto biscuits, cocoa, sultanas and rum, is always a great success.