News
Body
From the recently Michelin-starred Ristorante Nazionale* in Vernante with chef Fabio Ingallinera, guest of Roddi Castle, to the parade of haute cuisine professionals from the Unione Cuochi in Granda who got on stage at Ristorante Il Grill del Lovera in Cuneo.
The Cuneo area never disappoints in the kitchen, backed by a world-renowned tradition where the high-quality products from the plains come together with mountain recipes from the mountain valleys and are accompanied by the wines of Langhe Roero and the neighbouring Monferrato area. A triumph of flavours that the project "Eccellenze del Piemonte in vetrina" has brought to the attention of journalists and influencers along with the beauty of the area, as it has already done on other occasions.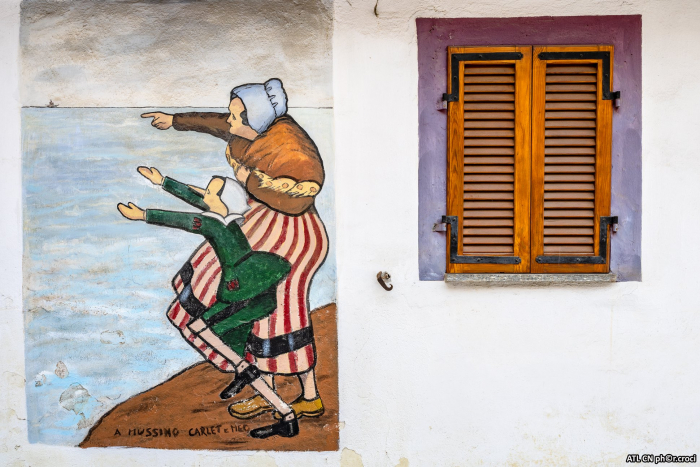 In Roddi, Ingallinera – a Sicilian by origin with a brilliant career – has gone beyond bringing together the Occitan mountains and white truffle from Alba to create a gastronomic "ménage a trois" with the addition of Mediterranean notes. His menu opens with lightly smoked spring char tartare with apples and sour butter sauce, followed by gnocchi al filo stuffed with Demonte toma cheese, creamy cheese and juniper sauce and white truffle from Alba. Game takes centre stage in the main course, with wild venison with celeriac, grape marc and marinated Savoy cabbage. For dessert, a tangerine from the Riviera served with mountain pasture ricotta, candied tangerine and rosemary. The paired wines are Alta Langa, Timorasso and Barolo.
Someone described it as "finger-licking" menu. Indeed, with 8 chefs from 6 restaurants, 6 courses and 4 wines by Produttori in Clavesana, the evening at the Lovera Grill was truly memorable, according to many. The menu started with "L'autunno": gratin corn and chestnut polenta with artisanal lard, organic Toma Piemonte cheese fondue and crispy black cabbage by Daniela Marchisio from Osteria Senza Fretta in Cuneo. Then came Fassona beef with radicchio and pomegranate, presented by Luca Politano from Ristorante Da Politano in Boves, followed by Gnocchi with mountain Castelmagno cheese, made by Patrizia Chiesta and Andrea Amedeo of La Meiro in Castelmagno. Then, roasted Fassona beef tongue with stewed pumpkin, slightly spicy liquorice and orange sauce presented by Antonio Ietto of Chalet Il Rosso in Prato Nevoso. To conclude, Panettone Reale paired with white truffle from Alba, Moscato d'Asti zabaglione and chestnut ice cream by Giampiero Vivalda of Antica Corona Reale in Cervere, and hazelnuts and lemon by Giovanna Tesio, also from Chalet Il Rosso in Prato Nevoso. Wines and bubbles: Alta Langa DOCG 2017, Dogliani DOCG 2018, Barolo DOCG 2016 and Moscato d'Asti DOCG.
"Eccellenze del Piemonte in vetrina" is a project supported by Regione Piemonte and included in the programme of the 91st edition of Alba's International White Truffle Fair. It is organized by VisitPiemonte - Regional Marketing and Promotion, Alba's International White Truffle Fair Organization, Local Tourist Agencies in Piedmont and the Regional Enoteche (Wine Centres).
PhCredits Tino Gerbaldo