News
Body
D for Delta? In Italy, it's "D for Domodossola". A simple "D" hiding a whole surprising world. Already two thousand years ago, the Roman road linking Milan to the area of Verbania passed through ancient Oscella and was the way to cross the Alps through the Simplon pass. Domodossola is a treasure set between the Bognanco, Divedro, Antigorio-Formazza, Isorno, and Vigezzo valleys. This area is managed by the local tourism entity "Distretto Laghi" and boasts Domobianca ski slopes (reachable by car in 20 minutes); the wonderful Vigezzina Centovalli railway; a Sacro Monte which is a UNESCO site; the national park of the Grande valley; and lake Maggiore and Lake Orta nearby.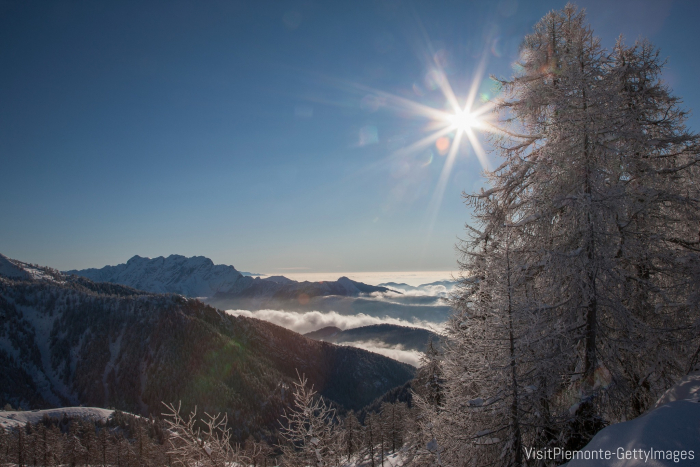 Here, just a few kilometres from Switzerland, we can feel the culture of the Germanic Walser communities who colonized some parts for the Ossola valley between the 12th and the 13th centuries. Their spirit is steadfast yet open to the world and symbolizes the ability of mountains to transcend borders and unite peoples and traditions. Their rusticity and originality show also in their cuisine and pantries, where we find: the fragrant Bettelmatt cheese, which is produced by only 7 alpine dairies; mortadella ossolana; violino (prosciutto crudo made with lamb and chamois meat); polenta; Walser gnocchi made with flour, eggs and milk and served with onions and bacon; crespelle with Grasso d'Alpe cheese and prosciutto cotto; and ravioli with Mascarpa cheese from the Anzasca valley. In the Formazza valley, the most important Walser dish is Prata Hapfla, made with potatoes, onions and cheese; in Macugnaga it is Kroscht (tasty sauteed potatoes). And among the wines we find Prunent DOC, a close relative of Nebbiolo.
Chef Giorgio Bertolucci from the Atelier* restaurant in Domodossola includes all of these ingredients and flavours in his menu as well as in his bistrot (Ossola hamburger with Bettelmatt cheese; local cheeses and cured meats; soup served in a rye bread loaf). He used them also for the dinners he cooked for "Eccellenze del Piemonte in vetrina" (Showcasing Piedmont's Excellences), pairing them with products from the rest of Piedmont as well as Alba's white truffle and local wines. In Roddi he served an original appetizer made with eel, prawns, pumpkin and tangerine paired with a Valli Ossolane Bianco DOC, followed by tortelli with liquid Bettelmatt, Beura potato mousse and Alba's white truffle paired with a red Manuloss. Then, Pugliani veal with mushrooms, Savoy cabbage and hazelnuts paired with a Prunent 2019 Valli Ossolane DOC Nebbiolo Superiore. The "D for Domodossola" dessert was made with persimmon, chestnut and white chocolate and served with Passito di Ghemme wine. In Domodossola, in his beautiful open-kitchen restaurant, Bertolucci served the following: "it looks like a fried egg" (eggs, potatoes, Bettelmatt cheese); risotto with Cureggio blond onion – a Slow Food presidium from the Novara province – and Bra sausage; Fassona beef in three versions: tartare with hazelnuts, bourguignonne with Jerusalem artichoke, stracotto (stew) with Prunent. Finally, an extraordinary Piedmont-style tiramisù with a tasty base of ground hazelnuts.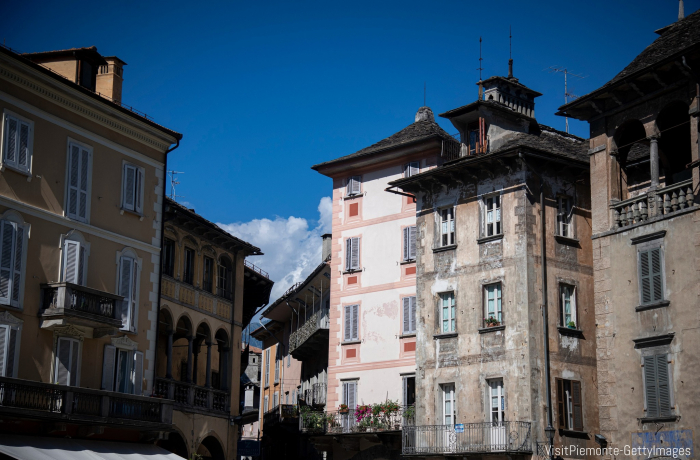 "Eccellenze del Piemonte in vetrina" is a project supported by Regione Piemonte and included in the programme of the 91st edition of Alba's International White Truffle Fair. It is organized by VisitPiemonte - Regional Marketing and Promotion, Alba's International White Truffle Fair Organization, Local Tourist Agencies in Piedmont and the Regional Enoteche (Wine Centres).